Ready to Rumble

It's been a while since the last update, but rest assured Circulari is ready to rumble once again. We've used the time wisely to keep polishing the game with new artwork and a revised solo mode. Take a peek below at the beautiful box new illustration by game artist Szymek Dmitruk. Set your sights on mid-2022 as we once again head towards the launch of a crowd-funding campaign and getting the game into print!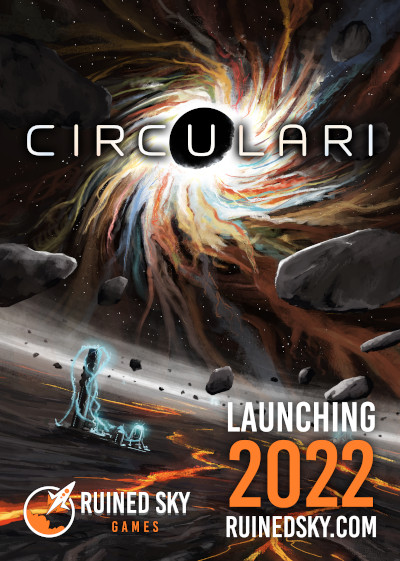 In the mean time, we have a few conventions planned before the big day arrives to help get the word out. Come and along and try out Circulari for yourself. A short demo experience will give you a taste of the full game and only takes 20 to 30 minutes to play.
Dragonmeet 2021 @ Novotel London West is only a few days away on Saturday the 4th of December and we'll be exhibiting in the Upper Hall. It will be our first real-world event since early 2019. Time to shake off the cobwebs and get back out there. Online ticket sales have now closed, but you can buy them on the day for £12 per adult and £5 per child 11-16.
Next year will bring AireCon 2022 @ Harrowgate Convention Centre and, the big one, UK Games Expo 2022 @ Birmingham NEC. We can't wait!