Conventions 2019-20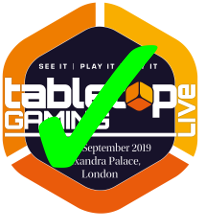 It's time to take Circulari to the world, or at least trek it around England. We're booked to exhibit at a number of key events on the UK board gaming calendar between now and the middle of next year. We'll be demoing Circulari and drumming up interest ready for a future crowdfunding campaign.
In fact, we've put one event behind us already. We made our convention debut at Tabletop Gaming Live at the end of September. Read more about it in our blog post. There's lots more to come though and we hope to see you at one of the events below:
Dragonmeet, 30th November 2019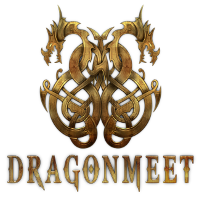 Dragonmeet, nestled in the heart of London close to Hammersmith tube station, is just two weeks away now. While the event has something of a role-playing bent, good old board games are equally welcome. Circulari will have a table in the demo area. Come and check it out.
Dragonmeet 2019 @ Novotel London West — (buy tickets)
FBG Con, 8th February 2020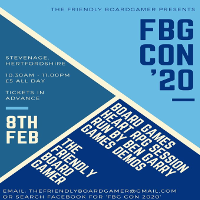 Running for the first time next year, this brand new event is the creation of board game reviewer The Friendly Boardgamer and it promises to be just as friendly as he is. While primarily an opportunity for some serious open gaming, there will be a small number of games being demoed and Circulari will be among them!
FBG Con 2020 @ Springfield House Community Centre, Stevenage — (sign up)
AireCon, 13-15th March 2020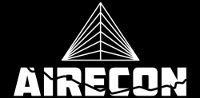 Now in its fourth year, AireCon is still the trendy rising star of British board game conventions. Possessing perhaps the largest open gaming space in Europe by their own estimations, AireCon is sure to be a lot of fun. One of over 30 exhibitors, we'll be demoing Circulari on our stand.
AireCon 2020 @ Harrowgate Convention Centre — (buy tickets)
UK Games Expo, 29-31st May 2020
A giant amongst its kind, it barely needs an introduction, the UKGE is the largest board gaming convention in the UK. Held at the National Exhibition Centre in Birmingham, two giant trade halls contain hundreds of stands and thousands of products from exhibitors around the world. Not to mention, there's more space on top for tournaments and open gaming. We'll be there, so keep an ear out for our stand number to be announced and get ready to pick your way through the crowds!
UK Games Expo 2020 @ Birmingham NEC